SILK PAJAMA AS A GIFT?— Do These 6 Steps, She will Surely be Satisfied.
STEP 01:
The Most Important Thing is Buying REAL Silk Pajamas
Check the Silk Certification
When you opt for silk pajamas online, you should check whether the silk pajamas you like have Oeko-Tex Standard 100 certification and 100% silk SGS approved.
STANDARD 100 by OEKO-TEX® is one of the world's best-known labels for textile raw materials, intermediate and end products (at all stages of production) tested for harmful substances. It stands for customer confidence and high product safety.
SGS - the world's leading testing, inspection and certification company, is recognized as the global benchmark for quality and integrity.
Check the Articles & Do a Burn Test
2) When you receive your silk products, do a burn test. When burnt, real silk will smell similar to burning hair. Once the flame is removed, it'll stop burning. Its ash is black and brittle. While burnt fake silk produces no ash and it smells like burning plastic. To this end, a piece of silk comes with each LALORAS silk sleepwear for your test.
STEP 02:
Choose Appropriate Color
Color is very crucial when buying pajamas. When opening the gift, the recipient will see the color first. The pajama with a variety of color options, of course, is the first choice. If she does not like the color, exchanging for a new color instead is so easy.
When buying pajamas, we recommend that you choose classic colors: pink, white, and black.
1) You can not go wrong with pink. Because almost all women love pink.
2) The white color is clean and crisp. If she usually wears clothes in a refreshing style, then buy white.
3) And black pajamas, restrained and low-key, can be matched with any clothes in the wardrobe. Choosing two sets of them as pajamas for couples is also excellent, isn't it?
STEP 03:
Choose the Style
It is closely related to personal style and age. Here are some suggestions.
STEP 04:
Choose the Size
Not sure what her size is? Sneak in her closet finding her size should be the quickest way. Then you can check the size guide usually shown on the product page.
If the size you need is not standard, or you need a tailor-made size, you can choose a store that has customized size services. A customized gift will always delight her.
STEP 05:
Pay Attention to Transportation Time
Giving gifts as early as possible is a wise decision. It is best to place an order half a month in advance so that even in the peak gift-giving season with slow logistics, you can sit on the sofa comfortably without worrying about the gifts not being delivered in time.
If you have a gift-giving plan suddenly, you should also choose a store with reliable transportation services, such as express shipping. At LALORAS, we offer free express shipping for all orders.
STEP 06:
Opt for Excellent After-Sales Service
Reassuring Return Policy
It doesn't matter if the silk pajama set does not fit; returning products is a breeze. We, at LALORAS, offer a 180-day long-term return guarantee. So for products you do not like, you only need to request a return online, and the customer care team will refund the amount as soon as possible after receiving the returns.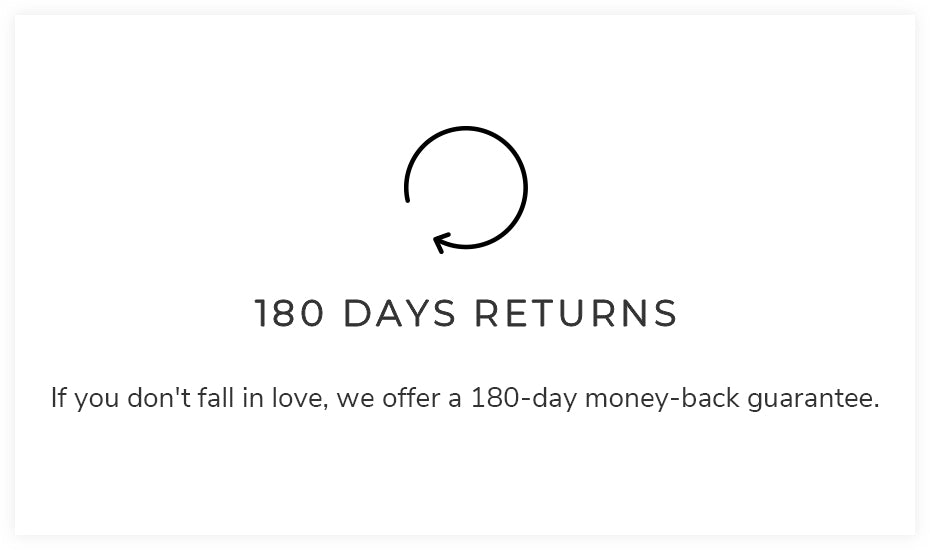 Customer Reviews
WHAT CUSTOMERS SAY ABOUT US
"The fabric is wonderful, very comfortable and fit me exactly." Antoaneta M.
"Very pleasant, it feels like air, don't know how to explain, but very comfortable." Rebeca Z.
"I was very pleased with the fit and the feel of my pajama set. They are very comfortable and cute!" Liana M.
"Loved the pyjamas and the material is really soft and crisp at the same time" Farah K.
"Loving how they feel on my skin, they're breathable and feel like a dream!" Harrison S.
"Just started using the full length silk pjs and they are gorgeous and feel wonderful next to the skin." Olive G.
Silk Sleepwear for Women