Washable Silk- The Best Silk Pajamas for Women
Lazing the day away in your PJs should be one of life's simple pleasures. They are the last thing we put on our body and the first thing we wake up in. For most people, an old T-shirt and pants do the job of pajamas. But do you know the feel of slipping into silk? So soft and comfortable. Investing in something super luxurious, like a silk pajamas set for women, is not a bad idea whether it's for yourself or even for someone else. If you haven't done so already, we recommend you indulging yourself in a supreme silk set at Laloras.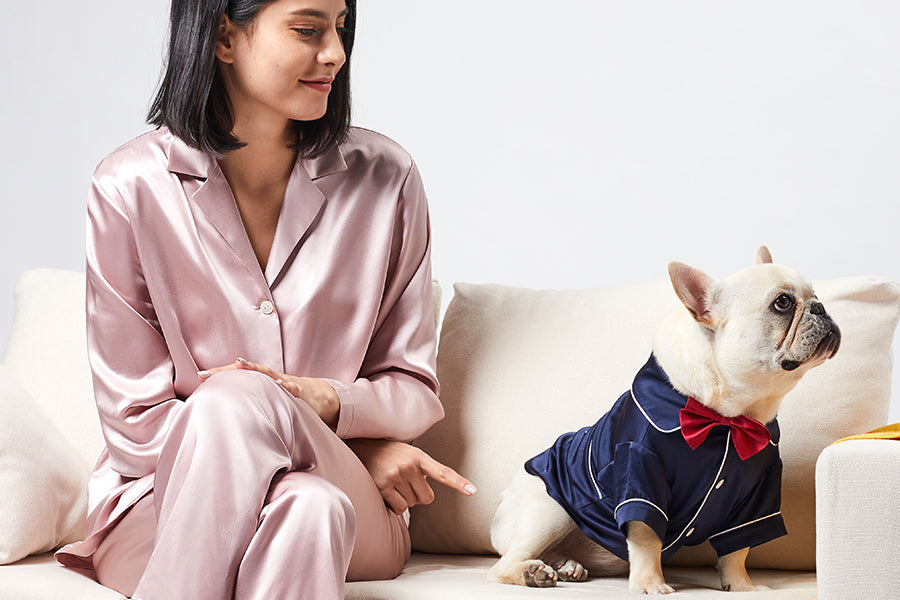 Highest Quality Standards
A Low-quality silk product may contain some harmful toxins and chemicals. At Laloras, the silk fabric used in our silk products conforms to the textile industry's highest standards. All of our silk products are made of 6A grade mulberry silk. And they are STANDARD 100 by OEKO-TEX certified. It means all types of textiles are free from any harmful substances, non-toxic, safe, and ethical.
Easy Machine Wash
Many traditional silk pajamas are tagged explicitly "dry clean only", which would be a fuss. To make your life easier and more comfortable, we launched pretty, luxe, and washable silk pajamas that can keep a drapery and glossy look without the trip to the dry-cleaners. Simply use machine wash cold with silk detergent in a delicate cycle and lay flat to air dry. After repeated machine wash, Laloras silk sleepwear can still remain ultimately glossy, soft, and durable.
Revolutionary Prices
Silkworm species Bombyx Mori turns into the mulberry silk moth-which then are cultured to produce smooth, glossy, and pearly white threads. This is an expensive process. Therefore, the actual trading value of silk products is far greater than that of cotton. While Laloras was founded with a simple yet great mission: to provide people all over the world with ethical, high-quality silk products at revolutionary prices. We adhere to the design philosophy of "less is more" and removes unnecessary designs. It is firmly believed that simple, classic, and versatile design is modern yet timeless. What's more, Laloras owns a clothing production factory where the raw materials will be directly sent to produce garments, which ensures quality and avoids expensive outsourced fees. In a word, we would like to use our own advantages to break through the bottleneck of the silk industry, so as to pay homage to our mission.
Surprising Benefits of Silk Pajamas
1.) Bring Better Sleep
3.) Anti-fungi Result
4.) Hypoallergenic Properties
5.) Relieve Inflammations
6.) Ease the Symptoms of Menopause
Laloras's washable silk sleepwear collection comprises various styles, like sweet short pajamas sets, classic long-sleeve pajamas, relaxed nightgowns, cozy robes, and sexy camisole sets. These styles currently come in up to eight colors and range in price from $85 to $165 (while silk pajamas would cost over $200 at traditional retailers). And the size ranges from XS to XXL which meets the requirements of most people.
After-work hours are significant; our women's silk pajamas were designed for today's modern women. While there is so much on your plate, good sleep is a top priority, and silk pajamas are meant for dreaming and serenity.